Here are some sites that I often use.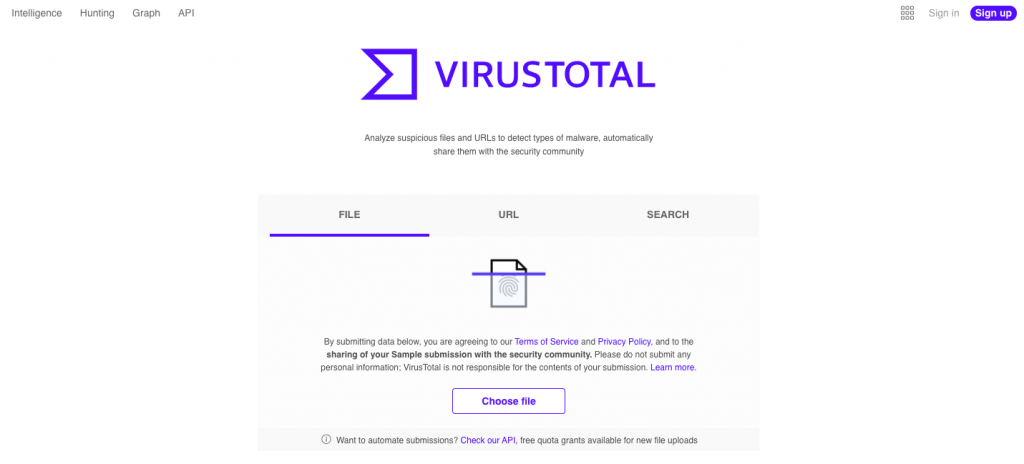 I think many people know this. If you are a security person, you can use the favorite site "VirusTotal". By uploading a suspicious file, the judgment result defined by each security vendor will be displayed.

You can also enter the URL on the URL tab to check its safety.
For the time being, if there are any suspicious files or URLs, the basic principle is to plunge into VirusTotal as the first investigation. I am often taken care of when I am in this industry.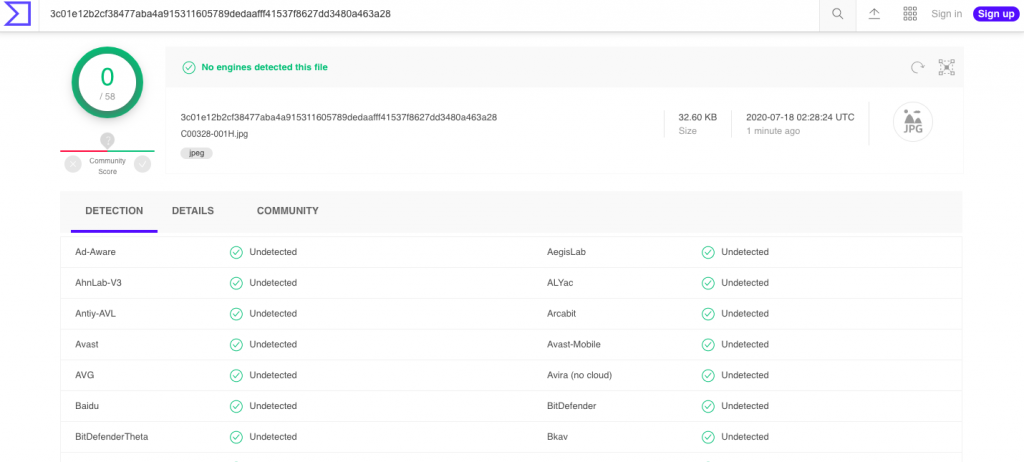 The result is displayed like this. The investigation is done at once using the definitions provided by more than 50 security vendors.
You can check if the file is suspicious, but if it is determined to be suspicious, you can also check if the security vendor supports it at the same time.

It is very convenient because you can instantly check whether the product you are using is compatible.
Please be careful when handling the sample. If you want to save the file you want to investigate on your computer, detoxify it in advance, or save it in an encrypted zip state in a verification environment separated from the network, decompress it, upload it, etc.
Sufficient measures are required to prevent the PC from being infected. If you do not have yourself, please do so under the guidance of someone who has sufficient skills.
Click here for other security articles